News
NISSE revision 6
May 7, 2020

Esrille updated the USB controller board of NISSE to revision 6 with PIC18F47J53 MCU. PIC18F47J53 provides more code space for the future firmware update.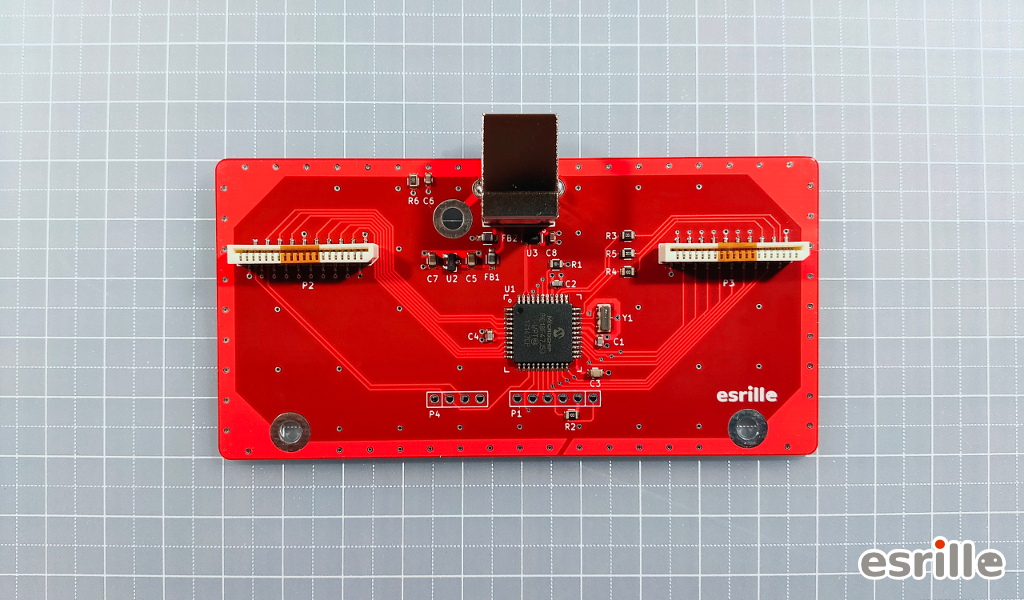 All orders will be shipped with the revision 6 controller board from today.
For customers who already have NISSE
If your NISSE is revision 5, you can order a revision 6 controller board at US$25.00, excluding international shipping and handling costs. Please contact us by email or leave the comment in your Order Request Form for the upgrade.

The revision number of your NISSE can be checked by [FN]-[F1].
Firmware Update
May 7, 2020

New firmware is available from Downloads:
| NISSE Revision | Firmware Version |
| --- | --- |
| Rev. 6 | 1.05 |
| Rev. 1 to 5 | 0.23 |
Changes to the previous version:
Support xc, xs and other modes in Modifier Key layouts set by FN-F6.
Do not transmit IME on/off key codes when [FN]-[F2] (OS) is set to 'pc'. Japanese specific shift key handling is also turned off in the 'pc' mode.
Refine the layout of the FN Layer.
NISSE with 17.5 mm key-spacing
June 5, 2015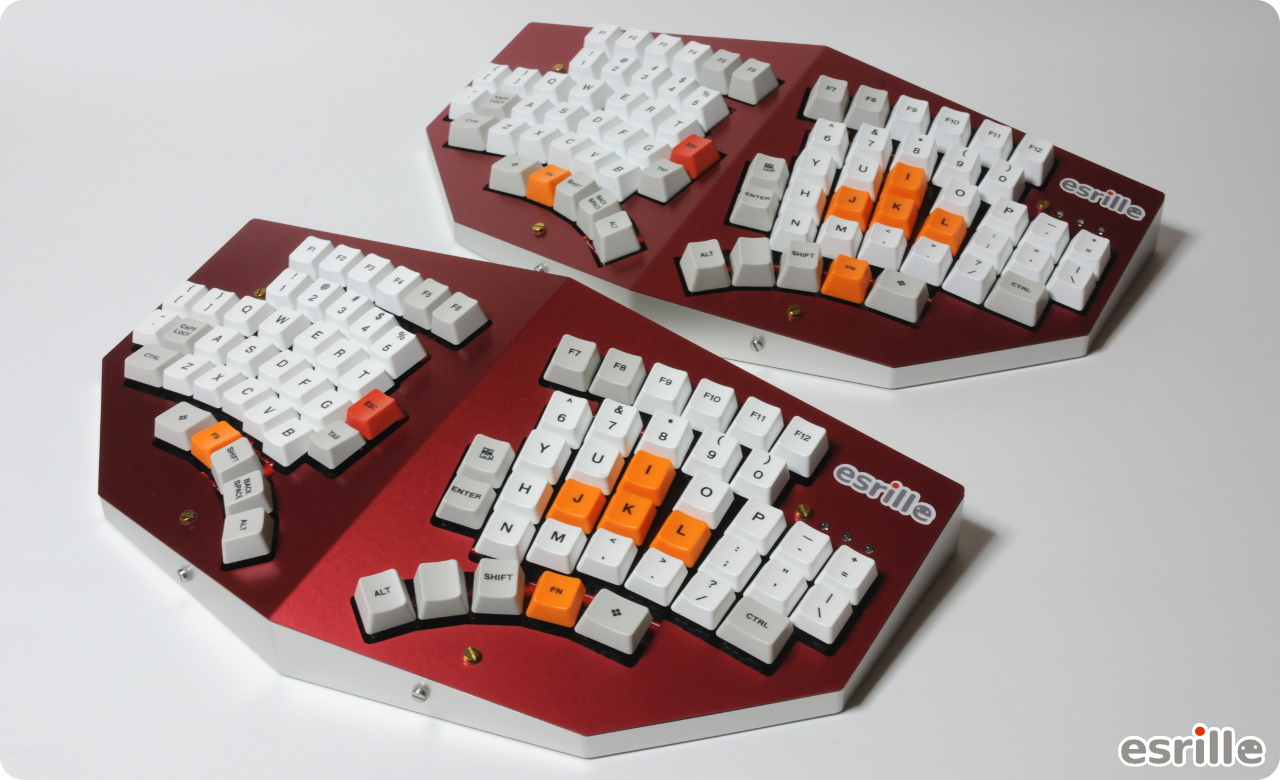 We have started taking orders for Esrille New Keyboard − NISSE with 17.5 mm key-spacing (Size M), in addition to the NISSE with the standard 18.8 mm key-spacing (Size L). Esrille New Keyboard − NISSE (Size M) provides even better usability for users with smaller hands.

Backgrounds: The size of hands varies considerably from person to person. Keyboards makers have been expected to release keyboards in multiple sizes for a long time without based on the "one-size-fits-all" mentality. Esrille New Keyboard − NISSE has been designed to provide better usability for touch-typists. The aluminum enclosure is designed to let you rest your forearms on the work surface while typing following the ergonomic recommendations.