Esrille New Keyboard − NISSE
Key Features
NISSE is a compact, ergonomic keyboard from Esrille that provides better usability even for users with smaller hands.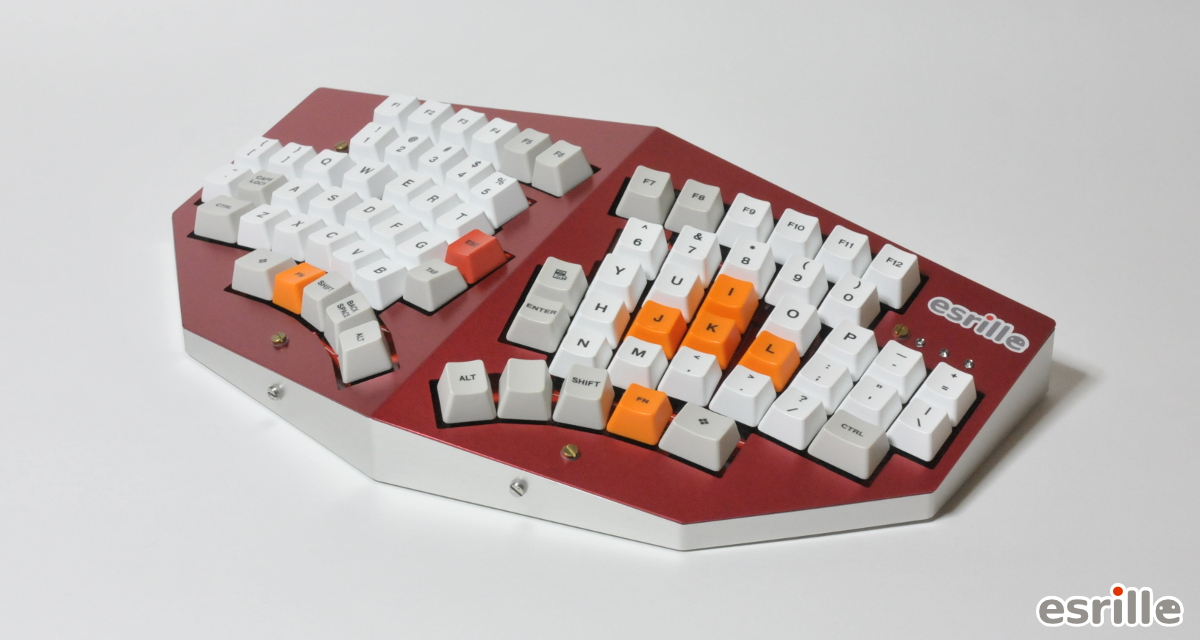 A compact, ergonomic design
For your comfort during long hours of computer work, the aluminum enclosure is designed to let you rest your forearms on the work surface while typing. Naturally placed key switches provide better usability for touch-typists even with smaller hands.
Two sizes available
The size of hands varies considerably from person to person. Esrille New Keyboard − NISSE are provided in two different key spacing models: the standard 18.8 mm model (Size L) and the smaller 17.5 mm model for users with smaller hands (Size M).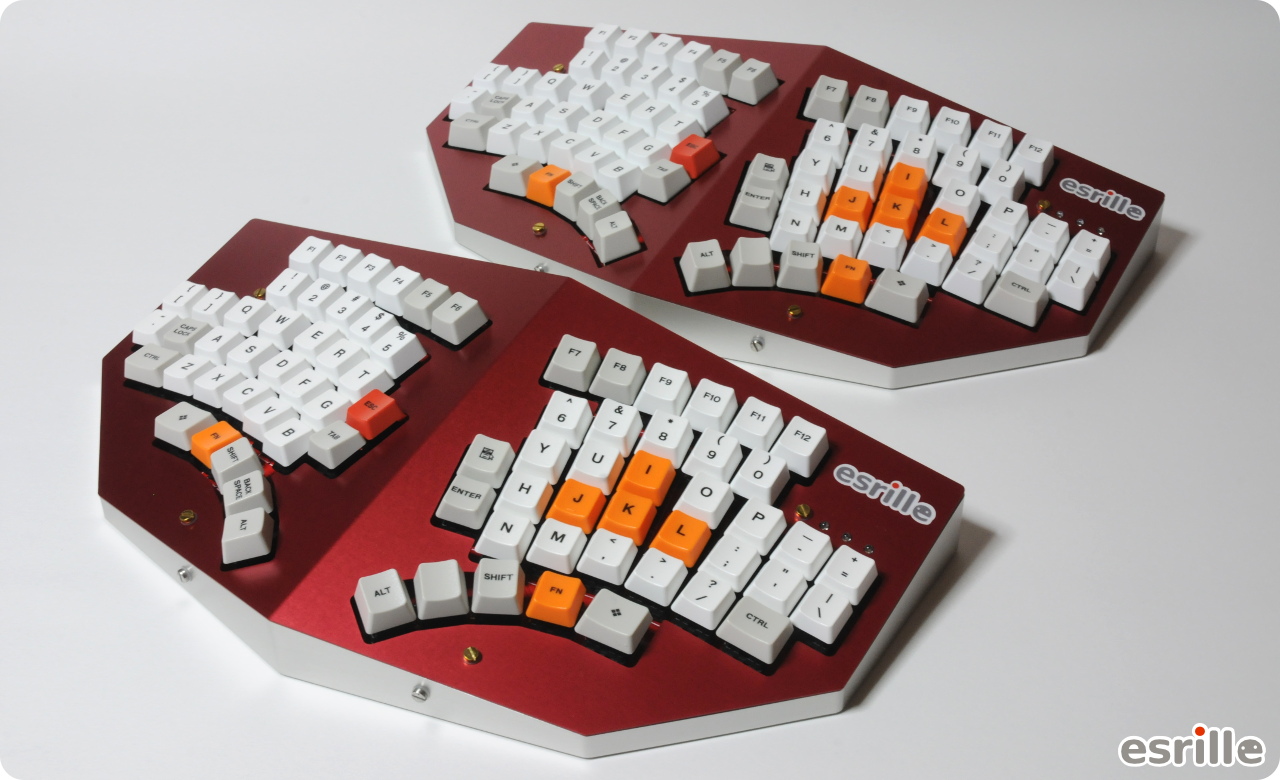 Configurable key layouts
Switch between QWERTY, Dvorak, Colemak and multiple modifier key layouts.
Firmware source code on GitHub
The full source code of the firmware is available on GitHub. You can customize your Esrille New Keyboard − NISSE the way you want it.
Paper Crafts
Want to try Esrille New Keyboard for yourself? Print out the following PNG files at 100 dpi to create paper crafts in their actual sizes.
Paper Craft − Size L (100dpi)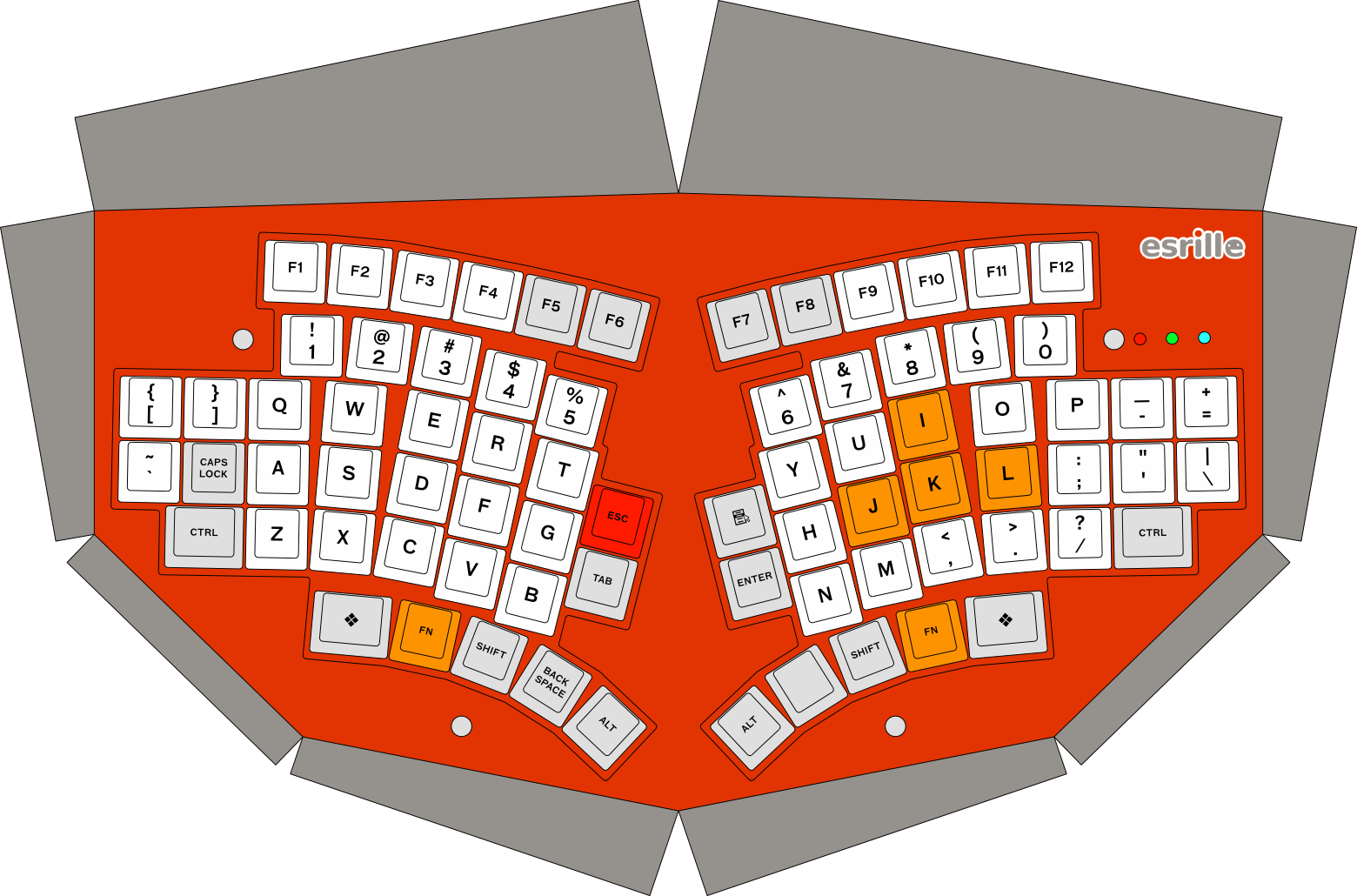 Paper Craft − Size M (100dpi)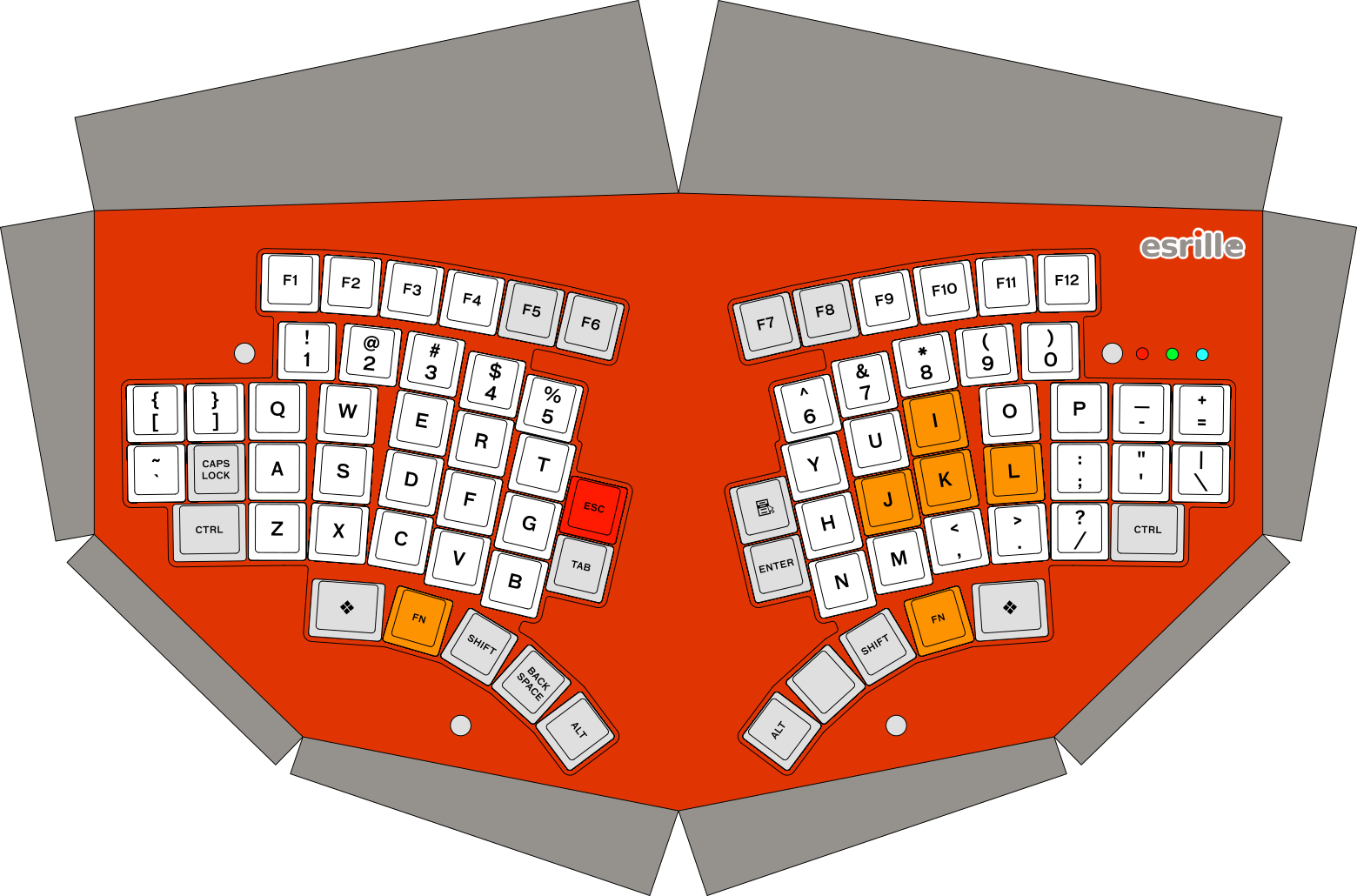 ---

Copyright 2014-2021 Esrille Inc.
Rights to the trademarks, logos, and visual design elements appearing on this web site belong to Esrille Inc. or to other entities.